Welcome
St. Mary's Neurology, Inc., is the practice of Dr. Reena J. Kavilaveettil, M.D., in Tampa, Florida.
Dr. Kavilaveettil was featured in Tampa Style magazine's Best of Tampa awards for Tampa's Doctors of the Year 2023.
Learn About Dr. Kavilaveettil »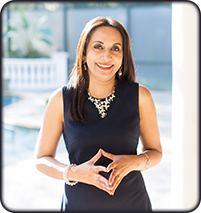 Epilepsy is a neurological disorder that causes seizures and abnormal behavior or sensations due to nerve cell disruption in the brain.

Learn More »